John Gholston:
Lead Singer, driver of the Winnebago / & Rhythm Guitar, Founding Member (January 2013 – Present)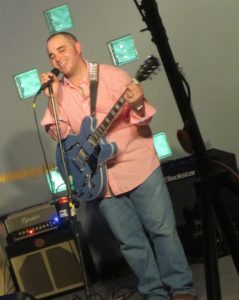 Born & raised in Starkville, MS John is the frontman of Stormy Monday. Though he grew up in Mississippi he fell in love with playing and singing his home states music during the years he lived away in Nashville Tennessee. He lays it down every gig with soulful rhythm guitar and an old school singing voice. His major influences are Albert King, Freddie King, Muddy Waters, Buddy Guy, and Stevie Ray Vaughan.
Zac Ashmore:
Drums / Harmonica / Backing vocals / walking encyclopedia…. (March 2014 – Present)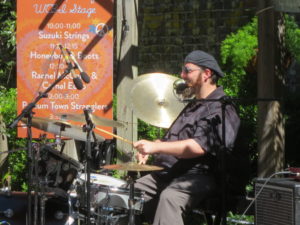 Raised in Starkville, MS, Zac is the backbone of the band. He puts his heart and soul into every song, layin down smooth solid beats on the drum kit and deep dirty fills on the harp. Truly something to see, he leaves a lot of folks wondering how he can be so solid on both instruments at the same time, and in the short time he's been playing harmonica he's taken to the newer of his two instruments like a fish to water. His major influences are John Popper, Junior Wells, Robert Damm, G.C. Coleman, and Little Sonny.
Drew Dieckmann:
Lead Guitar / Backing Vocals / Delta Boy / Fastest gun in the GT, (May 2017 – Present)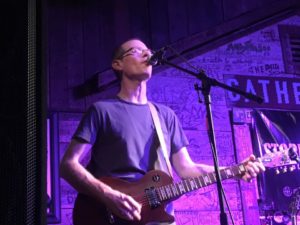 Drew Dieckman came on as the full time lead guitar player in May of 2017. While he may be new to this lineup Drew has been playing blues, among all kinds of music in the Golden Triangle for many years, gaining serious recognition among his musical peers. Born & bred in the MS Delta Blues scene, Drew grew up cutting his teeth between Indianola & Yazoo City before making his home in Starkville, MS for the last several years. His many musical influences include "The Iceman" Albert Collins, John Mooney, & Wes Montgomery.
Barney "The Hitman" Davis
Bass Guitar / Human Groove Machine, (January 2018 – Present)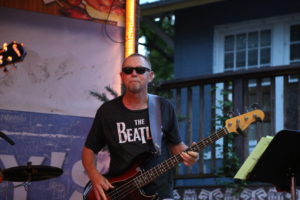 The newest, yet eldest member of the band, Barney Davis was born and raised, of all places, in Starkville, MS. Now calling Tupelo, MS home Barney has traveled all over this great land of ours for one reason or another. Picking up bass guitar in 1968, his earliest influences were the likes of legends John Paul Jones and Donald "Duck" Dunn, while in more recent times powerhouses such as Geddy Lee and Pino Palladino have influenced his playing style. While he loves many genres of music, Barney loves the opportunities to improvise that Blues brings, and never misses the opportunity to get in on a good jam. A great guy on and off the stage, Barney's playing is super solid and very tasteful, helping to create a strong foundation for the other elements in the band, and a groove you can move too.
Previous Members:
Mitch Shurden: (August 2013 – December 2017) Bass, on all six strings /Beard captain….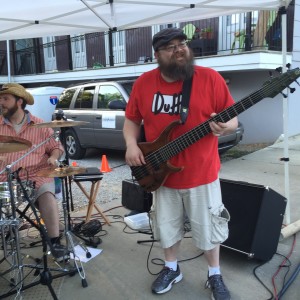 From Howlin' Wolf country (West Point, MS) Mitch is a child of the blues. Professionally trained on his instrument, and having played with many of the areas top musicians over the years, he wears a groove on his sleeve and his many influences, including heavyweights like Oteil Burbridge and Victor Wooten, can be felt through the funky progressions he lays down.
Brian D. Malone: Founding Member, (January 2013 – May 2017) Lead Guitar / Hitman/ fashion consultant….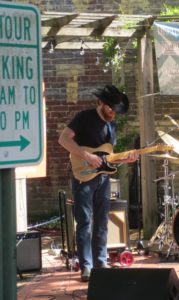 Alon Blakeney: Founding Member, (April 2013 – February 2014) Drums (fueled on pure soul)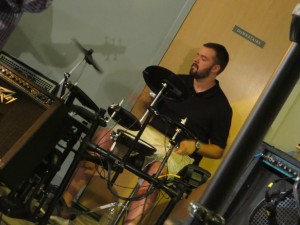 Scott Munsell: Founding Member, (January 2013 – August 2013) Bass / Smart comments / Witty Sarcasam….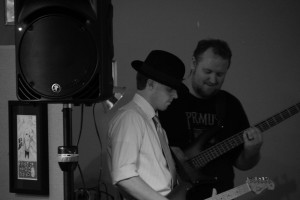 Check out our facebook page for more band pics and info: facebook.com/stormymondaybluesband